WAIT!
Wouldn't You Like To Boost Your Clarity In 2020
By Adding This Amazing Point Crystal
Quartz Healing Stone To Your Order?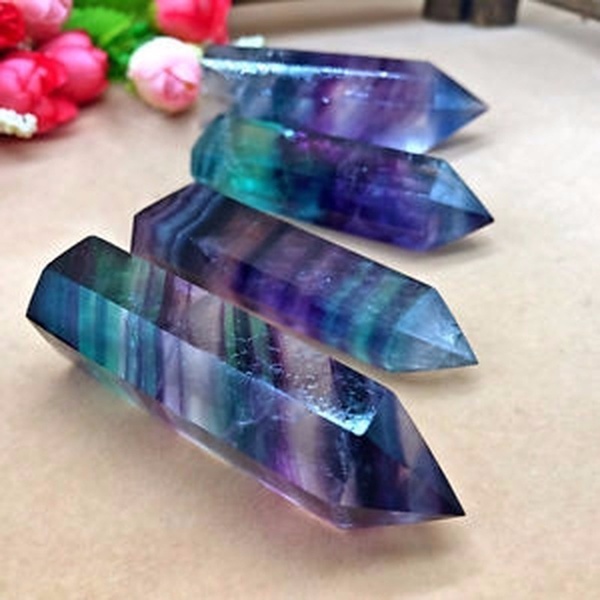 Get this SPECIAL Fluorite Crystal Today for 60% DISCOUNT!
IMPORTANT: FREE Shipping Included!
THE HEALING PROPERTIES OF RELAXATION AND CLARITY OF YOUR GOALS MAKE IT A GREAT NEW YEAR RESOLUTION FOR YOU, FAMILY AND FRIENDS!
What is this Crystal for?
If you're facing big challenges ahead, summon the healing white light of Fluorite by sitting quietly with the stone and giving it an intention.
Follow your breath, inhaling peace and clarity while exhaling confusion and chaos.
Let your breathing slow to a natural pace and inhale the peaceful vibes of the universe, exhaling turmoil and letting it all go with each breathe.

Rinse and repeat until you feel a deep relaxation that helps clear the fog of your mind. With a clear head, fully experience all the intricate details of our beautiful world.
This allows you to free yourself from stressful thoughts and also sharpens your awareness of your immediate environment.

Using the power of Fluorite, feel emotional and physical pain leaving your body and discover the sensation of being free from mental blocks.

The more you work with Fluorite, the more you'll be able to focus on what's important.
As you can quickly see this HEALING STONE is not only looking great but a source for RELAXATION and CLEARING YOUR MIND. It has powerful healing properties to fully experience all the intricate details of our beautiful world.
Get Your Fluorite Healing Crystal Now For
60% Discount Today!
FREE SHIPPING INCLUDED

(feel free to order several for friends & family by choosing
the appropriate quantities in your checkout)
This Crystal is a POWERFUL Add On to your Practical Mastery Session. You will get it only today for a super low spiritual membership price.
In Lak'ech,