Congratuations for joining the Amethyst Healing Program. You will shortly receive an email with the subject:
'(Gift Inside) Miracles are ready for you!'
IMPORTANT: To Claim Your FREE Gifts please follow these steps:
STEP 1: Download the FREE Crystal Healing Guide - Click Here
STEP 2: Join Our High Vibration Masterclass - Click Here
STEP 2: Claim Your Free Gift Below
NOW It's Time To Claim Your FREE Gift!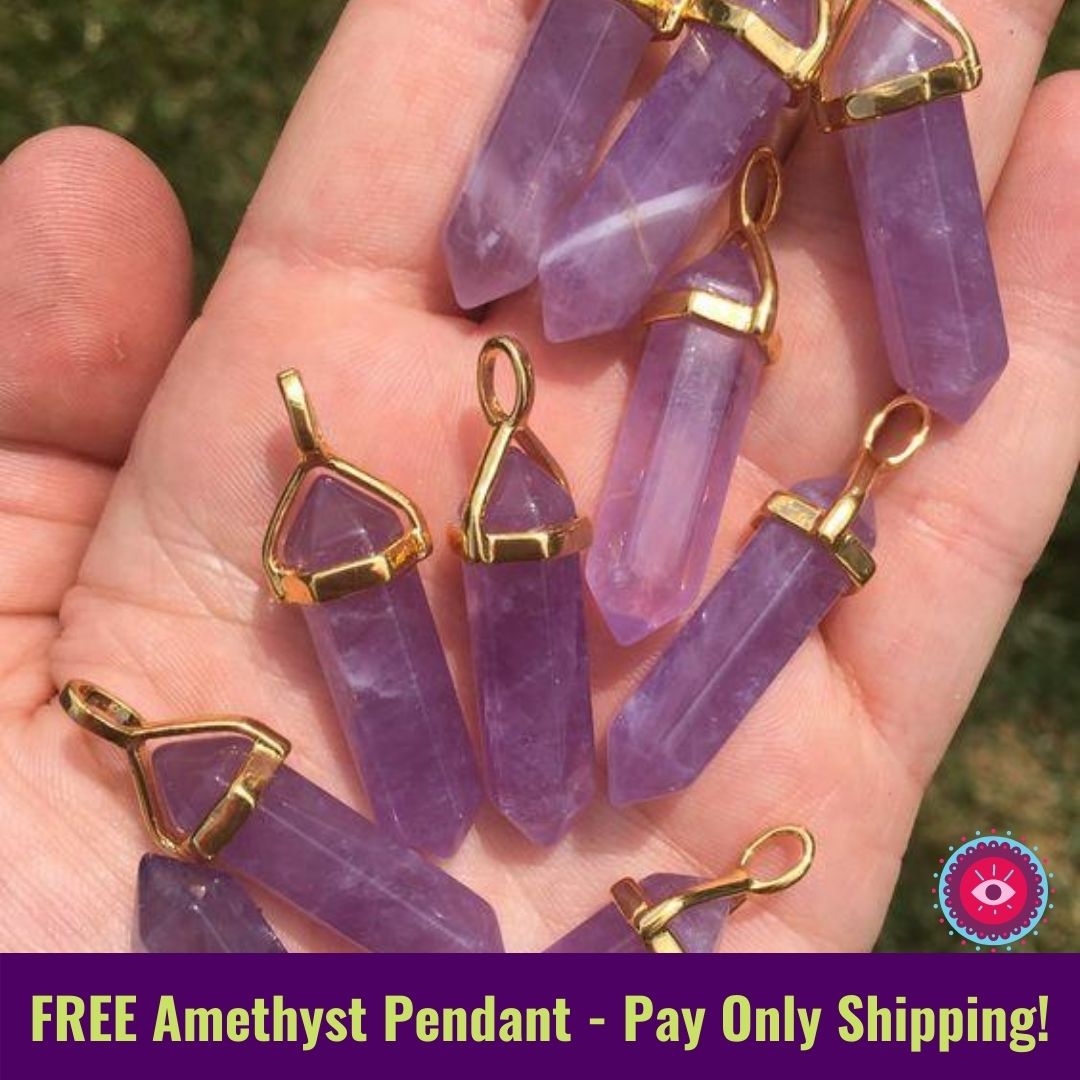 This Amethyst Pendant provides a minimum of six blessings as follows:
Gives you Spiritual insight

Generates good luck and promotes abundunce

Cleanses your aura, chakras and nadis

Helps with headaches, insomnia, arthritis, diabetes, and pain relief

Aids in meditation to find deep inner peace

Encourages a quiet, stress free and calm mind
NOT SOLD IN STORES!